College Project Works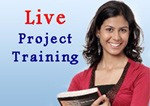 Are you searching a computer institute that provides project based training in programming courses like Java, ASP.NET and PHP? Project based training programs are designed to address the need of IT graduates who have to submit project works to fulfill the course credit requirement in an undergraduate degree.
It is an innovative and participative approach that provides students opportunity to learn programming languages as well look into the implementation of real time application development. Students currently undertaking Master Degree in Computer, Bachelor in Computer Engineering, Bachelor in Computer Science, BCA, BIT, BSc Csit and BIM degree can join the project-based training in order to take their programming skills to the higher level.
Computer Training Institute in Nepal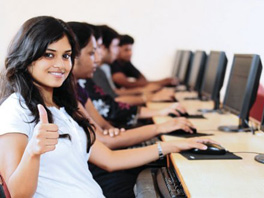 Computer Training Nepal is among the top institute for vocational and job oriented courses. Computer Training Nepal is a dedicated center focused in providing training services related to programming, designing, hardware and networking and all kinds of IT courses. We provide advanced training in computer courses like Java, JSP, ASP.NET, C Sharp, PHP, Android and Oracle that are in high demand in software development companies in Nepal. For students without prior programming experience, we provide foundation courses on C to develop their logical skills.
We are a professional IT Training center committed towards student satisfaction. We take periodic feedback of learners to enhance the effectiveness of our training program. We incorporate the new concepts, methodology, tools and technologies to teach students so as to keep ourselves upfront and paced in parallel with the dynamic requirement of IT industry.
We are passionate about delivering knowledge on cutting edge technologies and professional practices so that they can meet the standards of software development company. During the project development activity students are required to work in a team. It teaches students to become an effective team player who can work in diverse company culture.
After completing the course, we assist our students in finding jobs based on their skill level. We have tied up with several software companies in Kathmandu who has showed willingness to consume our trainees directly to their organization. If you think you are skilled, however unfortunately, you still don't have a job, then you can contact us. We will help you find a job matching your current skill level.
Mission and Vision
Our mission is to provide latest and most advanced cutting edge training in IT to learners. We continue to educate and prepare graduate seeking a job in IT.
Our vision is to establish ourselves as an institution that acts as a bridge between academic and professional career.
Student Testimonials
Took advanced Java Training course at Computer Training Nepal. I appreciated that the training was professional. The class size was small. The trainer provided was knowledgeable and had good instructional ability. Trainers answered all the questions and provided great examples. They even helped me to find job after the training. I highly recommend this institute for anyone that wants to learn programming.
-
Mr. Sanjay Ghosh.
The course was very well taught. Though i did not have prior experience to programming, however, I found the course was very easy to follow. The course was very well paced. Thanks to the trainers for their professional approach. They explained the subject matter very clearly. The institute provided all the reference materials needed for learning. I would recommend Computer Training Nepal for anyone who wants to pursue a career in IT.
Mr. Rabin Adhikari.